Watch Live: U. S. Sen. Joni Ernst holds a town hall meeting in Sinclair Auditorium at Coe College on Friday, March 17, 2017.

Posted by The Gazette on Friday, March 17, 2017
Note: Joni Ernst will be in Cedar Rapids at noon today and Des Moines at 5:00. See below for details.
ACKLEY
Friday Mach 17   9 AM
Ackley Public Library  401 State St.
ALDEN
Friday March 17, 1 PM
Alden Public Library  1012 Water St.
BETTENDORF
Friday March 17 –   9 AM
Devils Glen Hy-Vee  2900 Devils Glen Road
Every Friday 9AM at the Happy Joe's ,2430 Spruce Hill Drive, Bettendorf, IA
BRITT
Friday March 17 – 1:15 PM
Britt City Hall,  170 Main St. South
CEDAR RAPIDS
Friday March 17: Noon – With Senator Ernst
Coe College – Sinclair Auditorium 1220  1st Ave NE
CRYSTAL LAKE
Friday March 17, 2:45 PM
Crystal Lake Library, 120 5th St.
DAVENPORT
Friday March 17, 9:30 AM
Greatest Grains, 1600 North Harrison St.
DES MOINES
Friday March 17 – 5 PM WIth Senator Ernst
Drake University – Sheslow Auditorium, 2507 University Ave
ELLSWORTH
Friday March 17  11:30 AM
Ellsworth Community College, Equine Center, 707 Ellsworth Ave
FORT MADISON
Friday March 17- Noon.
Palms Supper Club, 4920 Ave O, Fort Madison
GARNER
Friday March 17 – 9 AM
Garner Library 416 State St.
KANAWHA
Friday March 17 –   11 AM
Kanawha Fire Station 104 South Main
SHELDON
Friday March 17,  Noon
Pizza Ranch 104  North Runger Ave.
STEAMBOAT ROCK
Friday March 17  10:15 AM
Steamboat RIck Public Library, 511 West Market St.
---
http://www.ernst.senate.gov/public/index.cfm/traveling-office-hours
Senator Joni Ernst's regional directors will hold traveling office hours throughout the month of March. Senator Ernst will not be at the traveling office hours.
Representatives from Senator Ernst's office will be available in counties throughout the state to assist Iowans with problems or questions about eligibility involving issues like Social Security, veterans' benefits, military affairs, passports, immigration issues, and other federal programs.
Click here for a complete list
Jefferson County
Wednesday, March 8, 2017
3:00 PM – 4:00 PM
Fairfield Public Library
Study Room
104 W. Adams Avenue
Fairfield, IA
Johnson County
Tuesday, March 14, 2017
10:30 AM – 11:30 AM
Coralville Public Library
Meeting Room B
1401 5th Street
Coralville, IA
Black Hawk County
Friday, March 10, 2017
2:30 PM – 3:30 PM
Hudson Public Library
401 5th Street
Hudson, IA
Polk County
Wednesday, March 15, 2017
3:00 PM – 4:00 PM
Altoona City Hall
Council Chambers
407 8th Street SE
Altoona, IA
Scott County
Tuesday, March 7, 2017
11:00 AM – 12:00 PM
Bettendorf Public Library
Upstairs Conference Room
2950 Learning Campus Drive
Bettendorf, IA

Certainly You have some questions for them
Iowa Senators Chuck Grassley and Joni Ernst have town halls scheduled in Iowa next week. This may be one of the best ways to get questions directly to one of 100 people that run our country.
Ernst: (1)
Tuesday, Feb. 21 1:30 PM
Maquoketa City Hall
201 east Pleasant Street
Maquoketa, Iowa

Grassley: (4)

Tuesday Feb. 21 7:45 – 8:45 AM
Iowa Falls Fire Dep't
218 South River St.
Iowa Fall

Tuesday Feb. 21 2:15 – 3:15 PM
Hancock County Courthouse
855 State Street
Garner

Thursday Feb. 24 10 – 11 AM
Floyd County Courthouse
101 South Main
Charles City
Friday Feb. 24 8 – 9 AM
Parkersburg Civic Center
502 3rd Street
Parkersburg
A gofundme page has sprung up to try to outbid DeVos for Ernst's vote:
Betsy DeVos gave* $2,600 to Sen. Joni Ernst, whose vote is now pivotal inDeVos's nomination fight (If one more Republican commits to vote "no" DeVos loses). We suggest raising $2,601.00 to outbid** DeVos and get OUR senator to vote no on the Ernst nomination!

*This according to FollowTheMoney.org
**Actually if we meet our goal the money will go to Planned Parenthood of Iowa
Oil pipelines!   U.S. Senator Joni Ernst says she is "thrilled" with Donald Trump's action to advance the Keystone XL and Dakota Access pipelines. Well, good for her.  Looks like Iowa sent her to Washington to represent herself.

Ernst, who was an original cosponsor to the bipartisan Keystone XL Pipeline Act, says the Obama administration acted above the law and she believes, "The United States can responsibly take advantage of its abundant natural resources while also emphasizing conservation." She added that the pipelines will create middle-class jobs and bring America one step closer to energy independence.
The Keystone XL pipeline would carry an estimated 830,000 barrels of oil a day from Alberta, Canada to refineries on the U.S. Gulf Coast. The 1,172 mile Dakota Access pipeline will carry approximately 470,000 barrels of crude oil per day from the Bakken oil fields in North Dakota across South Dakota and Iowa to southern Illinois.
"Iowans sent me to Washington with a clear mandate: repeal Obamacare. I am determined to stand up for Iowans and people all across America and fulfill my promise to them—that I am committed to stopping this failed law and paving the way to implement real health care reform that ensures folks have affordable coverage and access to needed health care services."
CALL JONI ERNST:   (202) 224-3254  
Probably a good idea to put this number in your phone. Also, we suggest putting Grassley's number, and the other Iowa members of congress, particularly your representative, your state reps and the governor's office in your phone. There is going to be a lot of calling to do.
###
I received this letter from Joni Ernst; please give it a read if you have time. This is my reaction to it.  Are we to believe that the most pressing issues she is hearing about are framed in this way:  "Oh, just wondering, how does Donald Trump pick his nominees?  Nothing much else on my mind.."  and "Oh, btw, what are your thoughts on Obamacare?  I'm not worried about losing my health care or anything, just curious what you're thinking.."
I happen to know for a fact that she's hearing some stiff opposition because I and my co-editor here at Blog for Iowa Dave Bradley, met with one of her staffers about our concerns about losing the ACA, Medicare, and Social Security.  As lefty liberals from eastern Iowa, this statement by Ernst confirms what I already suspected, that we don't actually exist in her mind. I am quite sure we are not the only ones to have contacted her office in opposition to repealing the ACA.  According to the Des Moines Register, 240,000 Iowans could lose their health care if they repeal Obamacare.
Republicans don't mind pretending that they're only hearing from people who support their view. But just in case, why not give them a call just to make sure they're lying when they say they aren't hearing from us.
###
Good afternoon –
Each day, I hear from Iowans across our great state about important issues, legislation, and their ideas. I am so appreciative of your questions and feedback, and I always look forward to hearing from you.
Below are my thoughts on some of the questions I've received recently
Recent Frequently Asked Questions
QUESTION: How does President Trump pick his nominees?
ANSWER: On Friday, Donald J. Trump was sworn in as the 45th President of the United States. He has been tasked with appointing approximately 4,000 individuals to staff the executive branch.
Positions that require Senate confirmation include the secretaries and undersecretaries of executive branch agencies and departments, such as the Department of Justice, the Environmental Protection Agency, and the Department of Defense – to name a few. Top positions at certain commissions and independent agencies may also be subject to Senate approval. As a United States Senator, I intend to fully vet each and every one of these nominees to ensure that the American people have qualified and capable individuals in these leadership positions.
QUESTION: What do you think should happen with ObamaCare?
ANSWER: As you are aware, the Affordable Care Act (ACA), also known as ObamaCare, was passed into law in 2010. This law is wrongly rooted in a Washington knows best mentality that has left the American people with a string of broken promises. President Obama promised health insurance premiums would go down under ObamaCare by $2,500. They haven't. In fact, Iowans looking for health care plans on the exchange are potentially facing an increase in premiums between 19 and 43 percent.
Americans were promised job creation and economic growth, but instead, we have seen employers reduce employee hours in an effort to avoid ObamaCare's employer mandate.  Worse, the law's many burdensome taxes have been passed onto patients, further increasing the costs of health care and making the "Affordable Care Act" unaffordable.
It's time to repeal this failed law and replace it with quality, affordable alternatives. Patients, families, and doctors are best suited to make personal health care decisions, not bureaucrats in Washington.
Iowans sent me to Washington with a clear mandate: repeal Obamacare. I am determined to stand up for Iowans and people all across America and fulfill my promise to them—that I am committed to stopping this failed law and paving the way to implement real health care reform that ensures folks have affordable coverage and access to needed health care services.
QUESTION: How can we reduce unnecessary federal government regulations?
ANSWER: Earlier this month, I helped re-introduce the REINS Act , legislation that would increase accountability and transparency in the federal rulemaking process by requiring all new major rules to be approved by Congress. As defined by the legislation, a major rule is a regulation that has an economic impact of $100 million or more, is likely to result in price or cost increases for consumers, industries, governments, or regions, or is likely to adversely impact competition, employment, investment, or productivity.
Like many Iowans, I am concerned that excessive and burdensome federal regulations are holding back our economy. The REINS Act restores transparency and accountability in Washington by requiring congressional approval for major rules and limiting the reach of federal government agencies. The REINS Act will allow elected officials to review new major rules and regulations that will have a significant impact on Iowans – and folks across the country. We must continue working to find solutions that enable our economy to thrive rather than being stymied under burdensome federal rules and regulations.
---
I am honored to represent you in Washington, and am here to serve you. If you are looking for more information, need assistance with a federal agency, or have questions or concerns you'd like to share with me, please do not hesitate to reach out. You can send me an email, call, or see our office locations by clicking here .
For more updates on what's happening in Washington, D.C. and Iowa, be sure to 'Like' my Facebook page , follow me on Twitter @SenJoniErnst , and subscribe to my YouTube channel .
Thank you!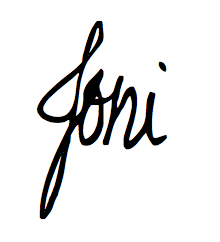 In what can best be described as a blitzkrieg by the new radical Republican congress, the senate is trying to fulfill the wet dreams of their wealthy donors in a lightning attack on our way of life. No doubt this is in hopes that by the time we realize what hit us our way of life will be in a shambles ready for them to rebuild to their liking.
Cabinet heads who despise what their departments stand for and ready to dismantle their effectiveness immediately. Repealing laws which have been passed and improved over time which have helped generations of American families weather some of the worst that life can throw at them because as Americans we look out for each other.
And of course at the center is an egomaniac who is much more worried about people laughing at him than about the good of 300 million citizens.
One of the most serious concerns of many Americans right now is what will happen to their health care and how quickly will it happen. Threats to end any form of public health care have emanated from the Republican Party back to prior to the passage of Medicare. Do you remember the Ronald Reagan videos warning of how public health care will collapse the system?
There is a guy that could lie with a straight face. You may be hearing some of this old crap again soon.
As many have done the last couple of weeks I called my senators to express my opinion. Grassley's office simply took my name, claimed they recorded my opinion and that was that. When I asked what Grassley's stance was on repealing the ACA they said they did not know and that was that.
We actually met with an Ernst staffer. He did answer some questions. When I asked if Ernst favored repeal the staffer told me that the staff had been advised that she would not vote for repeal until they had a replacement. The staffer also said that the senator said a replacement must have the provisions of keeping children on the parents policy until they are 26 and the provision not allowing pre-existing conditions.
As sometimes happens, life steps in to illustrate things. Wednesday night into Thursday morning the radical senate Republicans continued their blitzkrieg on health care. In order to repeal the ACA, they had to set it up so it is part of what is known as the budget reconciliation process. In other words this was the very first vote in the process to repeal the ACA.
There was no replacement. Thus there were no provisions for children up to age 26 staying on the parents policy and no provision striking down pre-existing conditions. That is to say Ernst's conditions for her vote were not met. Based on what her staffer claims she said she should have voted NO. Instead she voted YES, thus betraying herself.
From an article on common dreams.org:

"Sen. Rand Paul of Kentucky was the only Republican to join all Democrats in voting no."
Ernst, despite her self-imposed criteria, still voted to repeal.
No one should be surprised. Ernst was one of the prize trophies for Charles and David Koch in 2014. Thinking that she would defy them on one of their most precious desires is almost unfathomable, despite what she may claim. The real crux of the vote is this: repealing the ACA will be a huge tax cut for the wealthy. From dailykos comes this analysis:
"Urged on by Trump, the Senate overnight adopted a budget resolution that clears a path for eliminating the tax-and-spending provisions of the Affordable Care Act by simple majority vote — no Democratic cooperation required. That means repeal of two provisions targeted at high-income households: a 0.9 percent hospital insurance tax on earnings above $250,000 for couples and a 3.8 percent tax on capital gains, dividends and other nonlabor income above that same threshold.

That would provide a tax cut averaging $7 million for each of the 400 highest-earning taxpayers, according to new calculations by the liberal Center on Budget and Policy Priorities using Internal Revenue Service data. That cut, the center estimated, would amount to $2.8 billion annually overall — or approximately the value of Obamacare subsidies for those with modest incomes in the 20 smallest states and the District of Columbia.

Overall, eliminating those two levies would represent a tax cut of roughly $346 billion over 10 years, according to the Congressional Budget Office. Households with million-dollar-plus incomes — a much larger group than the top 400 — would receive an average tax cut of $49,000 a year, the center says."
Of course you know how Grassley will vote. He has been one of the the extreme right's most loyal votes for decades. He seldom misses a chance to inflict some pain into the lives of the poor.
Once the ACA is repealed the replacement will be a long time a-coming. Most likely with the next Democratic congress and president. And guess who will be hurt most by the repeal of the ACA? Those who voted for Trump. Nothing like kicking your constituents right in the face.
Oh and a note to you who voted for radical Republicans to get rid of Obamacare, thinking you would have a fallback position of the ACA. Are you feeling a little – uh – surprised to find out they are the same thing?
Dave Bradley and I met with a Joni Ernst staffer Wednesday. We expressed our concerns about what the senator was going to do as far as her vote on repealing the Patient Protection and Affordable Care Act (Obamacare). We shared our concerns and fears about Trump in general and about what happens to people who will lose their health care.
He was a nice, intelligent young man. You could have mistaken him for an Iowa City liberal. He was very sympathetic and agreed with us that we are living in a terrifying time; he said everyone he knows is also terrified.  But that didn't stop him from relying on easy Republican cliches that weren't exactly true, to put us off.
He said that we needed to understand that what we hear in the news is just polarizing politics, and that when Senator Ernst actually votes on actual policies that Senator Ernst will rely on a reasoned process. (Dave and I shared a sidelong glance here).
Politely pointing out that based on everything we've seen so far, reason seems to have a very small place in the process, we expressed our skepticism that all would be well, no need to worry.
The nice young man assured us that the Ernst team gets it, that they understand all of the complex issues.  It would all be taken into consideration before she decides how to vote.
We said something like, well you sure could've fooled us, and Dave asked the staffer to ask Senator Ernst if she might make a public statement as to her intentions as far as voting to repeal ACA, raising the Medicare eligibility age, or cuts to Social Security.
He claimed that "no one" really knows what is going to happen or what the alleged replacement Obamacare bill was going to have in it, so she couldn't really make a public statement.
Nevertheless, if as he claims, we had nothing to worry about,  a public statement from Senator Ernst as to what her current thoughts are about Social Security, Medicare, and Obamacare could certainly be helpful, we suggested. So he scribbled a note in a tiny notebook and said he would pass it on.
He was a Nice Young Man just doing his job, explaining to us How Things Work.  He was practiced enough at handling constituents that I did start to wonder if we really knew what we were talking about.
Part of the answer came just hours after we met with the senator's representative.
Senator Joni Ernst joined Grassley and their Republican colleagues Wednesday night in voting to repeal the Patient Protection and Affordable Care Act (Obamacare) with no replacement on the horizon.  See Midnight Health Care Massacre
Bernie speech on healthcare: (15 minutes)

A little trip down memory lane: The major issue in early 2008 was not the economy until Republicans broke the economy in the middle of the year. The state of access to healthcare in the richest country in the world was the hot issue.
Access to healthcare is one of those "kitchen table" issues that Democrats used to be so great at fixing. A kitchen table issue is simply an issue that Mom and Dad talk about at night when they hold their daily assessment meeting. The kinds of things Mom and Dad talk about are the cost of living, how much money they make and how can they stretch it, can they afford that new appliance, can we afford to send the kids to college and what if we have an emergency like a medical emergency?
These are hardly new kitchen table subjects. Moms and Dads have been discussing pretty much the same things over a meal for centuries – can we make it today? What about the future? What if we have an emergency?
Democrats have used the power of government – the pooling of resources of "we the people" – to help ameliorate some of life's worst body blows. When people are down and out, democrats created programs to help them get fed, clothed and even learn a salable skill that could get them back into the workforce.
One of the most perplexing problems to solve has been that of healthcare. Healthcare is not a luxury item that only a few will be partaking of in a lifetime. Of course it isn't. It is a basic necessity of every human being. Over the decades, Democrats have fought and fought and fought for some sort of universal form of healthcare. As Republicans stopped them at every turn, America slowly became, to its shame, the only major country that did not have universal healthcare for its citizens.
As health became more of a profit driven industry, the abuses to the citizens from all parts of the health system became more and more egregious. This was especially true for the insurance sector. Insureds were being denied coverage, being gouged on rates or were suddenly unable to get coverage. It was literally a nightmare.
When things get real bad, citizens turn to their government for help. Republicans were of little help in the healthcare arena. Their major concern was not the health of the citizens, but the profits of the insurance companies. Totally the wrong approach.
So in 2008 healthcare was the top issue until the Republican depression took hold. Then survival in an economic crisis was the top issue, but access to health care was not far behind. But the forces of money and control do not give up power easily. The battle to get the ACA in was monumental. The healthcare law was passed despite some new wrinkles in senate procedure that basically required a super majority to pass anything.
But the battle was far from over. As many observers have noted over the years – Power does not give up its power easily nor willingly. Despite the passage of the ACA, it seemed that the battle was only beginning. The Republican Party aligned in toto against the ACA or any form of universal health care. The media which is nearly 100% owned by corporations began a 24 hour a day, 365 day a year brainwashing campaign against the ACA. It was hard to watch TV or listen to a radio without getting at least a small blurb on the evils of the ACA.
Today there is much talk about fake news as if it is something new on the horizon. Since the inception of Fox News fake news has been their staple. One of their main targets has been universal access to healthcare. They have really ramped up the lies about universal healthcare since the 2008 election. They were the leaders in a mainstream media blitz of the evils of the ACA. Most of the coverage was fueled by lies, omissions and misleads.
So we have another election and Republicans actually run on a platform to end universal access to healthcare. Despite losing the popular vote, they are the government of record with a mission to take away access to healthcare. Since the corporate media favors this it is hard to find stories of the real ramifications of what losing the ACA will mean on a day-to-day basis for the average citizen.
Iowans along with other Americans are extremely scared of what Republicans will do to health care. Will we be back to the days of choosing between health care and bankruptcy? What about the kids- can they stay on our insurance? When I go to the hospital will the insurance cover me? Can I even afford insurance?
Americans can't make plans in environments like this. Why should citizens of the richest country in the world live in terror because Republicans have more loyalty to the insurance companies than their own constituents?
And the kicker is that the real driver behind repealing Obamacare is so Republicans can give a HUGE tax cut to the wealthy! This while taking health care away from 20 to 30 million and raising costs for everyone.
Is that really what you voted for? I don't know anyone who did. Call Grassley. Call Ernst. Call your representative and tell them to quit kissing corporate butts and work for the voters instead.
We also need to make sure that voters understand that the ACA is only one part of our health care system that the Republican Party plans to destroy. Medicare is a top target. Medicaid is also, of course. And as a real surprise the VA health system has come under attack with what appears to be plans to dismantle it also.
Let me leave you with the words of Rep. Keith Ellison from twitter:
Reminder: many problems with ACA are due to Republican legislatures refusing Medicaid expansion, hurting millions of Americans.